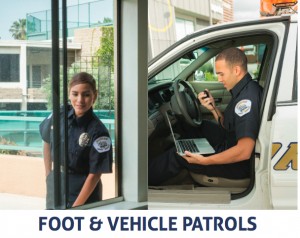 Holiday Season is upon us and that means #BlackFriday, #ShopSmall Saturday and #CyberMonday and a whole lot of sales, shopping and partying coming your way. Are you having a holiday party? Have you secured your location and events? We've got some great tips for you and a downloadable document to help you prepare your staff and to stay safer this season.
Consider hiring some help at your holiday party and sales. Hate crimes are up and people are feeling on edge. That can escalate a small disagreement about an item or politics to turn into a much bigger conflict. Particularly if there is alcohol or drugs involved. Contact us to see how affordable adding mobile security can be for your company.
Read our blog on how Respectful Security Can Secure Your Property & Your People. It covers how to approach people under the influence how to de-escalate the situation and turn it around. Of course the best person to do this is a well trained professional. But everyone on your staff could use some training.
Make sure you alert your personnel and neighbors when you have an event or sale. Parking problems, noise, and additional traffic can become a problem for those around you and it is best to heads them up, so they can take steps to secure their interests. Forewarned is forearmed because it allows contingency planning and offers consideration.
Ask your party or sales attendees to be considerate of your neighbors. Whether you are a store or a residential home, you need to set an example of consideration if you want your attendees to do the same. Ask visitors to keep noise down and to respect other's space.
Train your employees on how to spot trouble or trouble makers. Read our blog on Tips to Keep your Family and Friends safer this Holiday Season. 
South Bay Security is the local security authority of the South Bay providing patrolling, security and safety programs for residents and businesses in cities from El Segundo to Long Beach. They specialize in protecting their clients' properties, while upholding the respect and dignity of their clients and their employees, as well as the public.  For more information on their mobile security or full service, contact them at 310-539-3505. Set up a time to review your security needs and address concerns. South Bay Security is located in the Rolling Hills Plaza where they also provide the security, as well as at many other South Bay locations. Visit their website at: southbaysecurity.com.